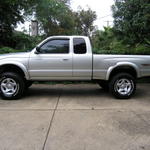 Album: 01' Tacoma Lift (Dec. 04)
I purchased and installed a 3" suspension lift kit on my Tacoma. Diana helped with the install as well as taking most of the photos.
Date: 11/02/2004
Owner: Jason Hinds
Size: 25 items
Views: 2669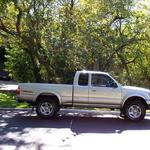 Album: Jhinds 01' Toyota Tacoma TRD "Pre-Runner"
This is my Taco pretty much bone stock. I believe it had around 32k in these photos.
Date: 01/03/2004
Owner: Jason Hinds
Size: 9 items
Views: 2027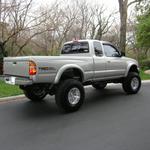 Album: My 01' Tacoma (Feb. 05)

A few shots of my 01' Taco now with 55k miles. After install of 3" suspension lift, 3" body lift, and a set of 15x10 Eagle 102's with BF Goodrich 33" tires.
Date: 02/14/2005
Owner: Jason Hinds
Size: 8 items
Views: 2251